Filter subscription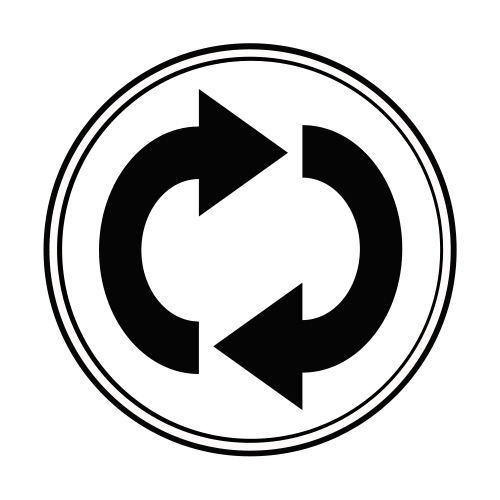 Our FILTER SUBSCRIPTION.
AlWAYS THE BEST PRICE. AND NATURALLY PREMIUM STATUS.

Save yourself time-consuming research and benefit as a subscription customer not only from our discounted prices, but automatically as a premium customer with many advantages:
Free product samples
Free consultations
Advantage prices on promotions
Reliable shipping of filter cartridges at the best price
Express shipping on orders
.
How to do it:
1) Click on the order form
2) Fill in the order form
3) Send it to us by post or email
Don't feel like filling out a form? Then give us a call: 04107 90 7792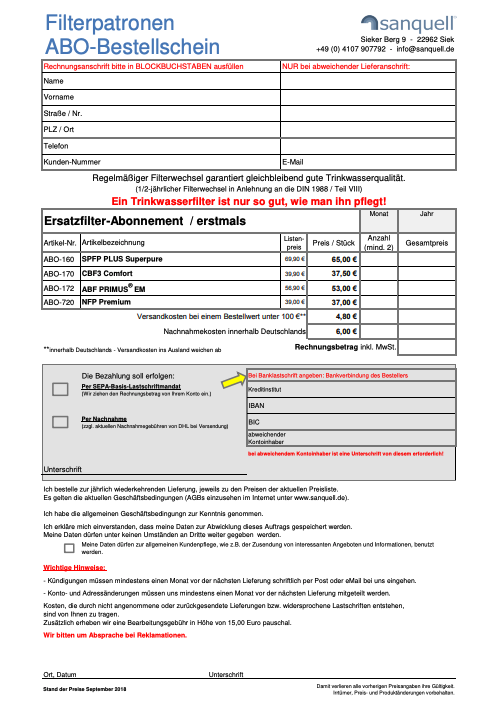 ---
Common Questions
No contract commitment. Without risk.
How often is a delivery made?
At least 1x a year.
Are parcel deliveries announced?
If you have an email address on file with us, we will send you an email with a shipment number in advance so that you can track the shipment with DHL.
When can I cancel?
Anytime. Just send us an email or give us a call.
Is there a cancellation period?
Please cancel at least one month before the next delivery.
Can I suspend or change the subscription?
Anytime. Without restrictions.
How does Sanquell guarantee the best price?
On the day the package is shipped, we check the current prices on the platforms where we offer the filter cartridge.
How can I pay?
On account, by cash on delivery or SEPA direct debit.
Can I also receive other filter cartridges in the subscription?
Yes. Please briefly request the desired filter cartridge. In principle, we can offer all filter cartridges in the shop at a special price.
.
Further questions about subscription?
We are happy to assist you personally!
EMAIL
Monday to Friday between 8:30 a.m. and 5:00 p.m.