FAQ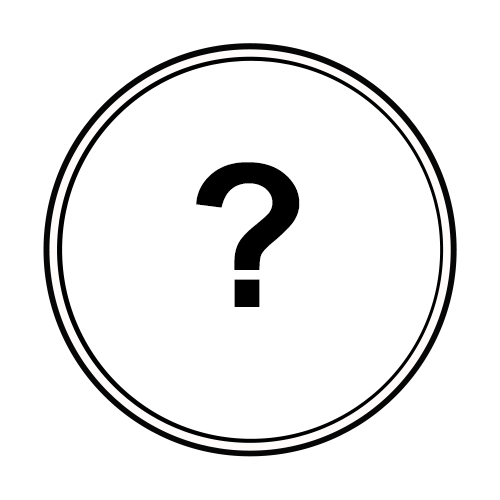 FREQUENT QUESTIONS ABOUT WATER FILTERS

---
"Our drinking water is the best there is!
Why should I filter the drinking water then?"
These messages mostly refer to the tests at the waterworks. What comes out of the tap at home depends in particular on the house water pipes, but also on the main water pipes. The house water pipes sometimes still consist of lead. This can then be found in varying concentrations in your drinking water. It is unlikely that the applicable limit values will be complied with. Even taps can contain lead in impermissibly high amounts. With a Carbonit® filter, you can influence the water quality at your tap even if, for example, the homeowner does not replace the pipes or has not yet started to do so, or if there is uncertainty about the fittings installed.
---
---
"We have a very strict regulation for drinking water in Europe. Do I still have to filter my drinking water even if the limits are met?"
There is no question of "must". But if you have the claim that your drinking water has the best possible purity over and above the prescribed values, then you are making a well-considered decision with Carbonit®.
It is obvious that by using Carbonit® drinking water filters you not only achieve maximum purity and thus maximum safety, but also unpleasant colouring of the drinking water or discolouration of the sanitary items (e.g. in the case of water containing iron or copper) can be reduced or even completely avoided.

Even the new drinking water ordinance can only ever take into account a part of the possible pollutants in drinking water. For example, there are also recognised pollutants in drinking water for which, however, there is no limit value. These undesirable substances include, for example:

- Drug residues
- Polar pesticides (can have hormone-like effects)
- Asbestos fibres
- Microplastics


At the moment, no one can justifiably determine what quantity of these substances can lead to a health hazard and how the substances interact. However, it is clear that these substances are not a natural component of drinking water. Limit values are determined in animal experiments and extrapolated to adult humans - they are therefore theoretical rather than practically meaningful values. An excerpt from the Brockhaus-Lexikon, 24-bdg. Edition:
The process of setting limit values is as controversial as many limit values themselves, since, for example, scientists have different assessments of the harmfulness of certain pollutants and limit values represent politically negotiated compromises between what is ecologically and health-wise (toxicologically) appropriate, technically possible, financially acceptable, economically and politically justifiable [...].
This probably makes it easier to understand why the limit value for lead in the drinking water ordinance 2001 will only be reduced gradually from the former 40 µg to then 10 µg: The federal government itself lacks the funds to renovate its own buildings (source: Federal Environment Agency). The long transitional period provides financial relief here.
---
Installation carbonit VARIO under-sink water filter
Filter change carbonit VARIO undersink water filter
---
Which water filter should I use?

From the entry-level NFP to the superfine comfort filter Superpure - we offer you the right - always high-quality - filter cartridges made of activated carbon and membrane filters.
Germany makes some of the highest quality water filters in the world, and there are a number of carbon filter systems and types to choose from.

What you use will depend to some extent on your budget.
Your options include:

- counter-top drinking water filters are a good option if you want an uninterrupted supply of filtered water. These systems draw water from your tap and force it through a countertop filter system. Countertop water filters are inexpensive and easy to maintain, requiring installation and compatible faucets to work.
- Undercounter / under sink water filters. These are located out of sight and can therefore be larger and more complex than countertop water filters. These systems have a long filter life (about six months) and can filter a wide variety of contaminants. However, there is no way to direct your water past the filter, which means that all water consumption activates the filter. Here, you should pay particular attention to activated carbon filters that have a high water flow rate (SPFP filter cartridges have hardly any pressure loss and filter very well at that).

Whatever filter you use, your family will immediately notice that the clarity, smell and taste of your tap water will improve. This means you no longer have to store and drink bottled water in your home.
---
How do the activated carbon filter cartridges differ?
Which water filter is right for me?
Do I save money by using water filters?

Keeping your family healthy is always cheaper than paying for their health care when they get sick.

But water filtration systems not only reduce exposure to health risks, they literally cost less than the alternative.

A 1-litre bottle of water costs an average of 65 cents. Multiply that by the average consumption in Germany, and every German spends around 95 euros a year on water.
For a family of four, that's almost 400 euros saved per year.

In contrast, an under-sink water filter costs between €100 and €200 one time and provides your family with clean, non-contaminated water.

Once it is operational, high-quality, German-made replacement filters for the system cost from around €40.

If you do the math, you will find that for the price of 1 litre of bottled water, you get around 100 litres of water from your drinking water filter system

You also save the cost of travelling to the supermarket to buy the water. Not to mention that your water consumption creates less plastic waste and helps the environment.

So if you're looking for the cheapest, best quality water right in your own home, activated carbon water filters are the answer.
FURTHER QUESTIONS ABOUT WATER FILTERS?
We are happy to assist you personally!
EMAIL
Monday to Friday between 8:30 a.m. and 5:00 p.m.