Customer reviews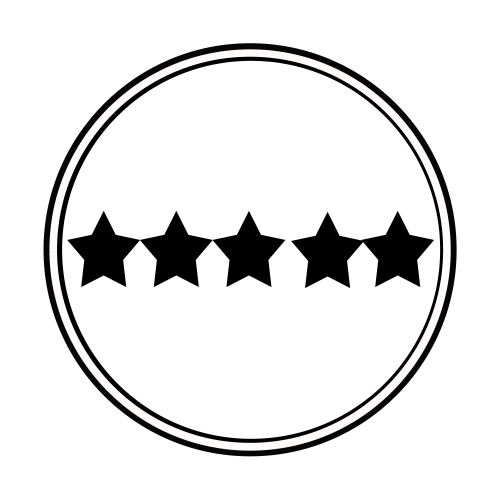 CUSTOMER FEEDBACK OF OUR CUSTOMERS

With more than 5,000 installations and over 15 years of experience, Sanquell is one of the major brands in Germany for water filters made in Germany. Our water filters are not only used by end consumers, but also by doctors, alternative practitioners and public institutions. Every product can be rated in the shop - here we have summarised some references that we have received from customers even outside the online shop
"Water tastes much better"
After years of hesitation, we have finally decided to buy a water filter and don't regret it for a second.The stupid dragging and the eternal storage in the kitchen of plastic bottles from the supermarket is over. The water, tea and coffee taste much better.
L. Meske, Hamburg
"Recommended at all times"
Super water filter. Have previously researched on the net for a water filter that helps with bad water taste and is not that expensive!
This under-sink water filter has been recommended again and again on several platforms.
I can also recommend it anytime after extensive use. The water tastes amazingly mild, coffee and tea get a much better aroma.
M. Tanduo, Hamburg
"The time of plastic bottles is over"
I just didn't feel like buying expensive water boxes anymore. Plus, we have a toddler in the household and wanted to be on the safe side when it came to water quality. Now our drinking water from the tap tastes great. I wouldn't have thought that it makes such a big difference. I even did a "blind tasting" and everyone liked the filtered water much better. I couldn't taste any difference to the brand of water we normally buy!

Conclusion: The whole family is thrilled. The times of plastic water bottles are definitely over for us.
T. Riemann, Freiburg
"So delicious and fresh"

"The Sanquell water filter system has been with me since 2009, both professionally and privately. Absolutely indispensable, time-saving, environmentally friendly. Some clients also like to have water bottled for their way home after the session.... so delicious and fresh."
Katharina Bonné, alternative practitioner for psychotherapy (HPG), Hamburg
"Our mountain spring in the kitchen is something we would definitely not want to do without"
Vanessa Jebens, alternative practitioner for psychotherapy, Ahrensburg
"I know that my patients receive detailed and competent advice from you and are also in good hands with you in the event of any problems..."
Dr med Jörn Reckel, Ahrensburg
"Some of my customers have already invested in their water quality after buying a house. The feedback is consistently positive, so I am happy to recommend the Sanquell filter system to others."
Anja von Wagner, von Wagner Immobilien Alstertal, Hamburg
"..in my profession as an alternative practitioner, I always point out to my patients how important it is to drink enough energy-rich, clean water..."
Naturheilpraxis Schleifenbaum, Ahrensburg
"That is why I recommend the Sanquell water filters to my patients. The hormones are filtered out of the drinking water and the water is vitalised by the connected energisation."
Michael Kern Heilpraktiker für regulative Naturheilverfahren
"Especially with small children and infants, for example, new copper pipes are a great danger because the copper particles that may keep mixing into the tap water can damage the liver..."
Dipl. Med. Jutta Hensel, Specialist for Paediatrics and Adolescent Medicine, Schwerin
"I have been using the SOLO under-sink water filter for more than 2 years. Initially sceptical, now an absolute fan of the water filter. I now always take the filtered water from home with me on my business trips. "
Deborah Cohrs, Shirley's Social Media Consulting from Munich
.
More references? Feel free to contact us!
YOUR OPINION ON SANQUELL
What do you think of our water filters?
EMAIL
Monday to Friday between 8:30 a.m. and 5:00 p.m.